HomePage
 About Wair living
Wair Living is the world's first startup brand built for people who want comfortable and environmentally-friendly undergarments that won't get in their way when they need to be creative. in other words, we are made for creator, helps you focus on your work by keeping your mind flowing and distraction-free. 
Wair Living was founded by two friends who believe in the power of creation, and that uncomfortable clothes can get in the way of it. We were looking for the perfect pair of underwear and couldn't find them so we decided to make our own.
With a seamless design, high breathability, and moisture-wicking capabilities, these boxer briefs are sure to keep you cool and comfortable all day long. 
So that we empower you to be bold and expansive in their imagination and thus making the world a better place. 
how we taking on the challenge
Wair Living is the world's first startup brand built for people who want to live better with chronic pain. We offer a line of naturally derived products that provide relief from chronic pain and help people manage their symptoms. Our products are safe to use and have no side effects.
It was only a matter of time before underwear got an upgrade. We should get to the root causes of distraction, and have first layers crafted using fibric level technology and made completely in a digital-native way, data quantified, cut justifed, and customer satisfied.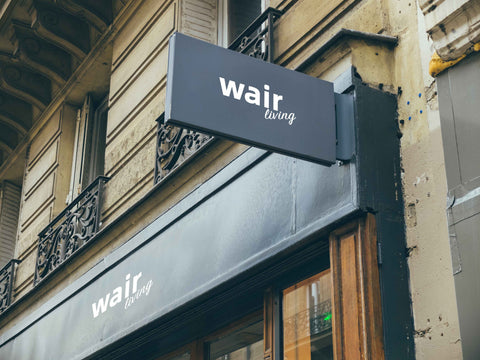 Wair Living is a new brand of underwear that is quickly gaining popularity for its unique design and comfort. The underwear is made from a soft, stretchy material that provides support without being constricting.
The waistband is wide and sits low on the hips, and the leg openings are cut in a way that eliminates uncomfortable bunching. Perhaps most importantly, the Wair Living underwear is designed to be completely invisible under clothing.
No matter what you're wearing, you can rest assured that your underwear will not show through. With its combination of style, comfort, and functionality, it's no wonder that Wair Living is becoming a favorite among men and women alike.