How we crafted Wair Mk1s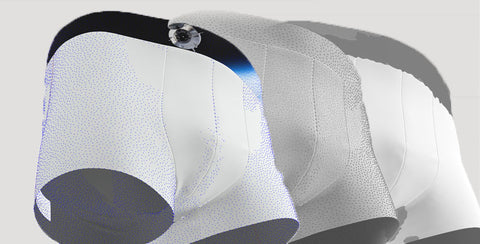 How we crafted Wair Mk1s? Traditional underwear just doesn't fit well and always feels uncomfortable.
Wair Living is a digital native underwear brand that uses data and models to craft the best fitting underwear. Our design process includes 3D body mapping, heat mapping, and motion capture technology. We've used these processes to create the perfect fit for your body.

Traditional underwear often doesn't fit well, and it's usually made of materials that aren't very comfortable. That's why many people are beginning to switch to more comfortable options.
Wair Living Mk1 is the solution to all your underwear problems. Our digital native design process utilizes data and designated models to improve the fit and craft of our underwear, ensuring that you'll have a comfortable and flattering pair of undies every time.
We produce Wair Mk1s boxer briefs for men using modern technologies. One of the benefits of this is that less waste is produced during the manufacturing process. There is also less material used overall, which helps to reduce the environmental impact of the product. The company also uses a hand stitch method that ensures a precise and comfortable fit.
Additionally, the laser cut method used to create the boxer briefs results in less fabric fraying and provides a more comfortable wear experience. Not only do traditional underwear not fit well, but they're also made of materials that can be uncomfortable. Most traditional underwear is not only ill-fitting, but made of inferior materials as well. This can cause a number of problems, ranging from discomfort to outright chafing. Luckily, there are a number of companies that make great fitting, high-quality underwear for both men and women.